Beaphar
Beaphar has been passionate about pets for more than 70 years. During this time, they have developed, manufactured and marketed pharmaceuticals, healthcare products and super premium complete foods to help improve the lives of all types of pets. They are proud of this heritage and the high quality, extensive range of products that they now offer to pet owners all over the world.
Beaphar was founded by Bernard Aa in 1943 in a small Dutch town called Raalte. Still a family-owned business, the current Commercial Director is Bernard's grandson.
Beaphar Categories
Beaphar Products
Beaphar Ear Cleaner 50ml
Specially formulated to aid the removal of wax and other debris from the ear canal of dogs and cats.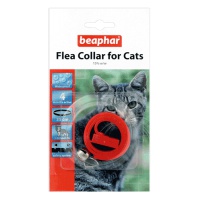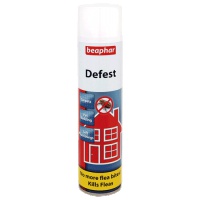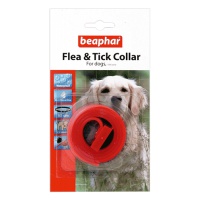 Beaphar Lactol 1kg
Beaphar Lactol is a complete milk replacement feed for orphaned puppies.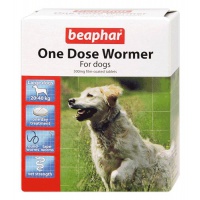 Beaphar One Dose Wormer for Large Dogs - 4 Tablets
Beaphar One Dose Wormer is a safe and effective wormer for the routine control of common roundworms and tapeworms found in pet dogs in the UK. This pack contains 4 tablets and treats a dog weighing up to 40kg. UK authorised veterinary medicinal product. The tablets in this range contain nitroscanate.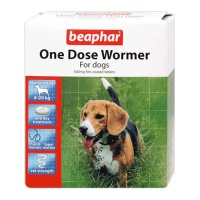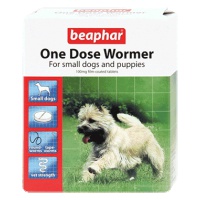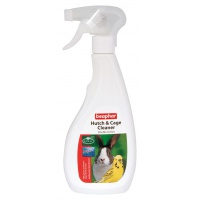 Antibacterial Hutch and Cage Cleaner 500ml
Beaphar Hutch & Cage Cleaner is a highly effective DOUBLE ACTION formulation that both cleans and disinfects your pet's home. As a cleaner it will help remove dirt and soiling which harbour germs. As a disinfectant it will tackle those germs that cause disease and infection. It will leave your pet's hutch or cage clean, healthy and smelling fresh.