The Big Cheese
Rodents are the most common type of pest problem in Britain today. Rats and mice not only cause economic loss through damage on farms and in commercial premises, they carry disease and can be harmful to your home and family health. The Big Cheese can help.
The Big Cheese Categories
The Big Cheese Products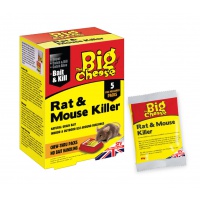 Rat & Mouse Killer - Pack of 5
Sachets of a highly palatable bait delivers lethal dose to both rats and mice but stops non-target animals being exposed to the bait. Easy-to-throw packs for easy baiting of hard to reach places, including under cupboards and behind large items of furniture. Safer for handling with no direct contact to bait. Bitter, anti-taste agent to discourage children and/or pets from touching, licking or eating...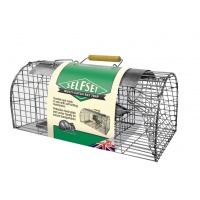 Self Set Multi-Catch Rat Trap
Durable and ready to use with self-setting mechanism. Protective hand-plate and carrier handle for secure transportation.