Forgefix Loose Bolt - Pack of 10
Masonry Anchors, Loose Bolt, Zinc Yellow Passivated, Bagged These Forgefix Masonry Anchors are Zinc Yellow Passivated for increased durability and corrosion resistance. They have a tough and reliable construction to cover most heavy-duty fixing applications. The four way expansion shield offers extremely strong and secure anchorage, and the specially manufactured retaining spring ensures encapsulation...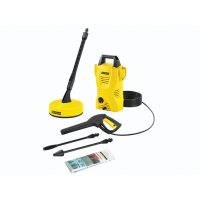 Karcher K2 Compact Home Pressure Washer
A small, lightweight unit, suitable for occasional usage for light tasks. Complete with a patio cleaner and detergent package, it's ideal for cleaning small patios and decking as well as garden furniture, bicycles, cars and motorbikes.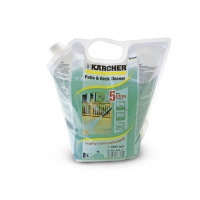 Karcher Patio & Deck Cleaner
The Karcher Patio and Deck cleaner is a low-foam cleaner that is suitable for all water-resistant wood and stone surfaces. It reliably removes soiling, such as moss, algae, mud and dirt from patios, decks, walls, fences and garden furniture.
Karcher Universal Cleaner 500ml
The Karcher Universal Cleaner is ideal for thorough cleaning of soiling outside the house and in the garden and suitable for use on wood, stone, plastic and paintwork.
Karcher Wash & Wax Pouch
The Karcher Wash and Wax is ideal for long-lasting cleaning of all types of vehicles. It cuts through road grime, and the care elements protect the paintwork, accelerate the drying process and provide a gleaming finish.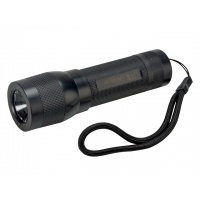 LED Lensor Lightweight Polycarbonate Torch
The LED Lenser L7 high-tech torch is perfect for expeditions and adventure travel but sits just as readily in a builder's toolbox. It is made from tough, weight-saving polycarbonate, which is temperature-resistant from -175 to +175°, making it a willing companion everywhere from icy mountain tops to scorching dry deserts. It has an ultra-powerful high-end LED, which can light up to 225 metres...
LED Wand Lite 12V
The Wand Lites patented spiral LED is designed to give a room filling light in places where a mains power supply is not available.