Our website shows a selection of the products available in our stores. Visit our Country Stores in Axminster, Crediton and Okehampton for the full range.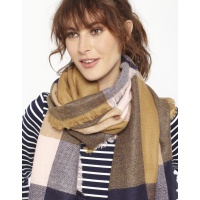 Joules Berkley Scarf in Camel Check
Soft. Oversized. Cosy. Quality. Toasty. Warm. These are just a few words to describe this classic scarf. A true must-have for the winter months. We can't recommend it enough.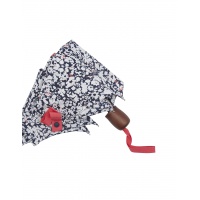 Joules Umbrella - Navy Mara Ditsy
The ever-popular lightweight umbrella from Joules showcases some of their most popular prints, but they're much more than just a pretty face. A smooth wooden handle is warmer on cold hands, a cover keeps it neatly in your bag when not in use and a flexible, articulated frame means when the wind blows your brolly inside out it will snap back into shape easily, without fear of breaking. A truly...
Joules Olivia Navy Tweed Jacket
Soft and comfortable to wear, this jersey tweed blazer is a modern twist on a classic. Crafted from cotton jersey it's structured to keep its shape and sleek fit. Look out for its contrast velvet collar stand and casual vented shirt cuffs.
Joules Daily T Shirt in Coral
Composed of pure cotton and cut to a relaxed fit, this casual design boasts short sleeves, a scoop neckline and a neat patch pocket. Perfect for layering under knitwear or shirts, it also looks great worn on its own.