Astonish Kitchen Cleaner 750ml
A powerful cleaner that cuts through grease and dirt in seconds, leaving no residue. - For use on kitchen cupboards, work tops, tiles and anywhere that grease collects. - Easy to use. - Spray on/wipe off formula. - Bio-degradable. - Tested and recommended by the Vitreous Enamel Association.
Astonish Mould & Mildew Remover 750ml
A powerful mould and mildew remover, killing unsightly spores and preventing re-growth. - Works within 2 minutes. - For use in bathroom, showers, kitchens and any areas of condensation. - Removes and kills bacteria. - Prevents the return of mould and mildew. - Use disinfectants safely. Always read the label and product information before use.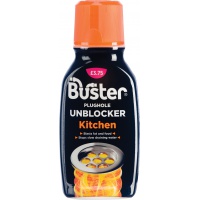 Fairy Washing Up Liquid 5 Litre
Up to 50% longer lasting than ordinary dishwashing liquids! - Superb grease cutting power makes washing up easier - Lots of suds and long lasting bubbles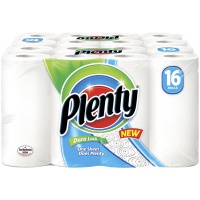 Plenty Kitchen Roll - 16 pack
Whether you're mopping, wiping, polishing, shining, cooking or cleaning, Plenty's superior performance is perfect for every task around the home. And now, Plenty has double the sheets on every roll*, so one roll lasts you even longer! *vs. Plenty Original 50 sheets per roll.