The Big Cheese
Rodents are the most common type of pest problem in Britain today. Rats and mice not only cause economic loss through damage on farms and in commercial premises, they carry disease and can be harmful to your home and family health. The Big Cheese can help.
The Big Cheese Categories
The Big Cheese Products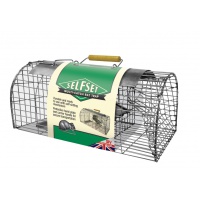 Self Set Multi-Catch Rat Trap
Durable and ready to use with self-setting mechanism. Protective hand-plate and carrier handle for secure transportation.