---
BEEFRITE 40 PELLET 25KG CMC
A 40% pellet containing high quality proteins and a high concentration of vitamins and minerals for mixing with cereals up to 25% inclusion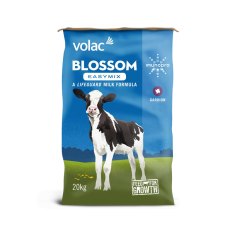 BLOSSOM EASYMIX 20KG VOLAC
The tried and trusted performer. Made using Volac's unique concentrated milk protein this whey protein based milk formula offers great results everytime. Suitable for dairy replacmenets and beef calves. 23% protein 18% oil
---
---
CMC CALF ACCELERATOR 25KG
A highly palatable nut, coarsely ground including flaked peas, locust beans, linseed and flaked maize for all of the benefits of a coarse mix in a uniform nut.
---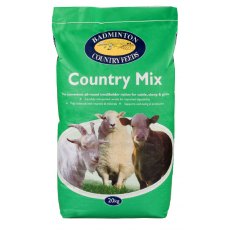 ENERLAC INSTANT 20KG VOLAC
Made using Volac's unique concentrated milk protein this whey protein based milk formula and specially designed for beef or mixed enterprises. 20% protein 20% oil
---
GRASS NUTS 25KG
Aylescott Grass Nuts are a blend of grasses in a dried pellet form - 25kg
---
SOYA HYPRO 25KG
High quality protein and energy supplying a good source on amino acids
STOCKRITE 16 NUTS 25KG CMC
A quality, well balanced feed designed to be fed to cattle of all ages, to ensure excellent health and performance
---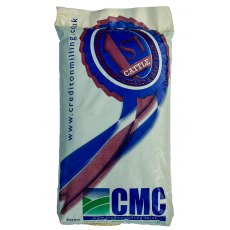 WHOLE CEREAL CALF MIX 25KG CMC
A unique extremely palatable high quality 21% calf starter mix, well balanced feed designed for a range of calf rearing systems
YIELDWELL 18 25KG CMC
A high quality, hi starch feed with all the essential nutrients designed for Dairy cows.