Our Story
Our Crediton Journey
We have operated since October 1966. We started at Downes Mill on the outskirts of Crediton then moved to the former winter quarters of Anderton & Rowland Circus in Mill Street, Crediton in November 1970.
Mole Avon Trading Ltd commenced trading in August 1973, operating a retail branch. Part of the buildings were used for accounting, administration and marketing. We moved to rented premises at Westward Business Centre, still on Mill Street, Crediton in 2009 to allow for an expansion of our retail shop. This was renamed in 2016 as The Support Office.
In 2016, we acquired land on the outskirts of Crediton (known as Wellparks), a key position on the entrance to the Tesco superstore. In September 2018 we relocated from our Mill Street premises and created the largest country store in the south west.
In September 2019 we successfully opened The Hay Loft Cafe throughout the second floor of our store, alongside our Farmshop and Country Home & Gift.
In 2021 The Sandford Gate Milk Co. added a purpose built 24/7 milk and milkshake vending machine in our store carpark.
#ProudToServeCrediton
---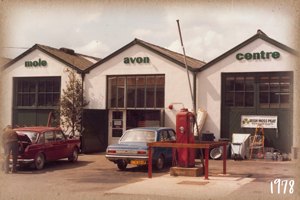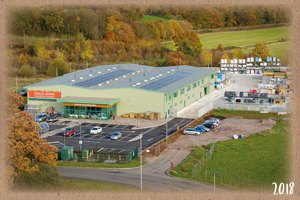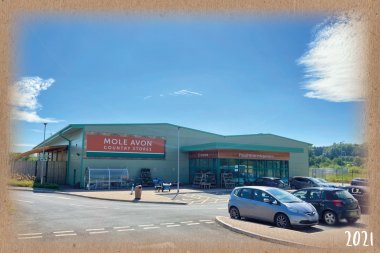 ---
Our Okehampton Journey
In 1975 a 'sub depot' was established at Okehampton, initially in Crediton Road, but a branch followed at the old Barton Garage premises on Exeter Road in July 1979. Significant additional and adjoining land was purchased in 1983 and 1999 to create the site we operate from today.
These additional land purchases incorporated the development of the Mole Avon Forecourt over the years, having continued fuel retailing since the acquisition of the Barton Garage in 1979. The Spar brand was added in 2006 when we doubled the shop selling space.
In 2021 The Sandford Gate Milk Co. added a purpose built 24/7 milk and milkshake vending machine in our store carpark.
#ProudToServeOkehampton
---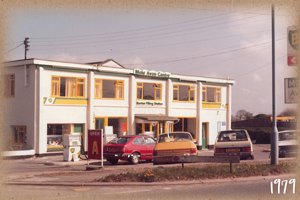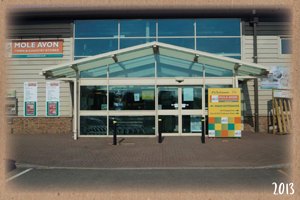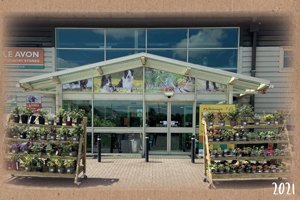 ---
Our Axminster Journey....
Our Axminster Store has been in operation since November 1978 from a site in the Station Yard area, firstly from rented premises but eventually from a purpose-built building opened in 1987. Adjacent land was acquired in 1993 following the closure of Jewsons and a new retail shop & warehouse was built in 1995.
We welcomed a concession in our store in November 2018 for Synergy Farm Health (a dedicated farm animal veterinary practice with particular expertise in dairy and sheep).
In Summer 2020 Kenniford Farm successfully opened their outdoor catering trailer on site.
#ProudToServeAxminster
---
---
Our Whitstone Journey
In July 2019 we opened our purpose built "Focused on Farming" Whitstone Store near Holsworthy. This store holds an extensive range of agricultural products from many leading and trusted brands which are available for immediate collection or which can be delivered at your convenience.
#ProudToServeWhitstone
---
---