---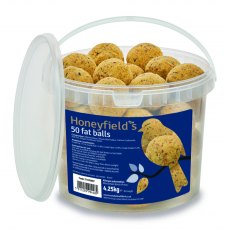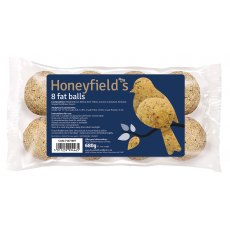 ---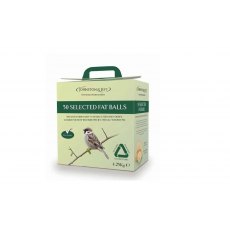 Johnston & Jeff Fat Balls Eco Box 4.25kg
A Box of 50 small fat balls without nets. Johnston and Jeff Fat balls with no net around them, to help prevent the possibility of the birds getting caught in them.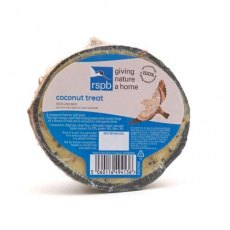 RSPB Coconut Treat
An easy to hang shell containing a nutritious mix of premium suet seeds and cereals. All year round feeding.
---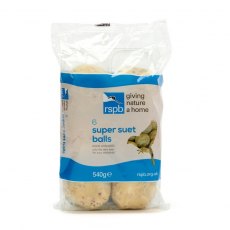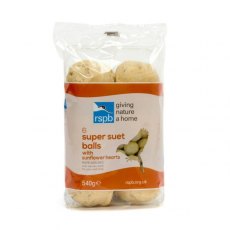 ---
Harrisons Energy Boost Insect Suet Balls 50 Pack
High energy boost of nutritious suet, flavoured with seeds and mealworms. Best fed over colder seasons to prevent spoiling and melting. No nets to avoid bird choking and garden litter. Excellent value box.