---
BALE WRAP 500 BLK VISQUEEN
Visqueen Polycrop is a high quality 5 layer silage stretch film produced on modern 5 layer blown film lines. By combining five separate layers of polythene into one high-strength film, 5 layer technology offers farmers and contractors a superior balewrap with an exceptional oxygen barrier and excellent puncture resistance.
---
---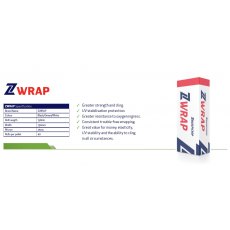 ---
BALE WRAP 750MM BLACK SILOTITE
Each year Silotite protects a variety of forage crops in millions of bales, both round and square, worldwide. Designed for trouble-free use on all balewrapping machinery Silotite is the product of choice for farmers in 50+ countries. Manufactured with SmartStructure technology to ensure all mechanical aspects of our films are optimised, resulting in reliable, stable, high performing films that create ideal ensiling and storage conditions.
BALE WRAP SILOTITE 1800M
Silotite1800 offers contractors several benefits including more bales per reel, time savings and enhanced silage quality. Silotite1800 is manufactured using the latest raw materials and advanced manufacturing techniques that enhance the essential characteristics of silage stretchfilm.