DECTOMAX 5L POUR ON
Item: DECTOMAX
MPN: PFZ0012
You will be required to submit a POM-VPS form with this product at the checkout to enable completion of your order.

In stock
Product Description
The only one shot treatment for worms and scab. It is a highly active, broad-spectrum endectocide for parenteral administration to cattle and sheep.
A ready to use, colourless to pale yellow, sterile solution containing 1% w/v doramectin (10mg/ml).
Datasheet
Presentation
Dectomax solution for injection is a ready-to-use, clear colourless to pale yellow, sterile solution containing 1% w/v doramectin (10 mg/ml).
Each 1ml contains:
Active ingredient - Doramectin 10.00mg
Excipients - ethyl oleate 218.00mg
Uses
Cattle
For the treatment and control of the following harmful species of gastrointestinal roundworms, lungworms, eyeworms, warbles, lice and mange mites.
Gastrointestinal roundworms (adults and fourth stage larvae)
Ostertagia ostertagi (incl. inhibited larvae)
O. lyrata1
Haemonchus placei
Trichostrongylus axei
T. colubriformis
Cooperia oncophora
C.pectinata1
C.punctata
C.surnabada (syn. mcmasteri)
Nematodirus spathiger1
Bunostomum phlebotomum1
Strongyloides papillosus1
Oesophagostomum radiatum
Trichuris spp.1
Lungworms (adults and fourth stage larvae)
Dictyocaulus viviparus
Eyeworms (adults)
Thelazia spp.
Warbles (parasitic stages)
Hypoderma bovis, H.lineatum
Sucking lice
Haematopinus eurysternus. Linognathus vituli, Solenopotes capillatus
Mange mites
Psoroptes bovis, Sarcoptes scabiei
1 adults only
Dectomax solution for injection may also be used as an aid in the control of Nematodirus helvetianus, biting lice (Damalinia bovis) and the mange mite Chorioptes bovis.
The pharmacokinetics of Dectomax solution for injection allow protection of cattle against infection or re-infection with the following parasites for the period indicated:
| | |
| --- | --- |
| Species | Days |
| Bunostomum phlebotomum | 22 |
| Cooperia oncophora | 21 |
| Dictyocaulus viviparus | 35 |
| Haemonchus placei | 28 |
| Linognathus vituli | 28 |
| Oesophagostomum radiatum | 21 |
| Ostertagia ostertagi | 35 |
| Psoroptes bovis | 42 |
| Trichostrongylus axei | 28 |
To obtain optimal benefit from the action of Dectomax solution for injection, it is recommended that cattle which are set-stocked should be treated at turnout and eight weeks later. Studies have demonstrated that, used in this way, Dectomax will reduce the build-up of infective larvae on pasture and can protect animals from parasitic gastro-enteritis and parasitic bronchitis throughout the grazing season. To obtain these results, all animals must be included in the programme and untreated cattle must not be introduced on the pasture. Treated cattle should always be monitored according to good husbandry practices. Treatment with Dectomax solution for injection a
Delivery
Standard Delivery
Standard delivery to mainland UK addresses costs £4.95 including VAT for orders up to 30kg. Free standard delivery is available for all orders over £150 including VAT and weighing less than 30kg.
Standard delivery is within 2-5 working days. Orders placed over weekends and bank holidays will be processed the next working day (Monday to Friday). While we will make every effort to deliver your items within the stated timescales we may not be able to guarantee this during circumstances out of our control.
Other delivery options may be available for orders over 30kg. Please contact us via web@moleavon.co.uk or 01363 774940 to arrange a delivery.
We can deliver to any address within the UK mainland, however orders to certain remote areas may take longer to be delivered. We do not deliver internationally.
Click & Collect
A free of charge Click & Collect service is now available in all Mole Avon Country Stores. This means you now have the option of placing an order online to pick up at your local store.
When you have selected the item(s) you wish to Click & Collect, add them to your basket and follow the instructions to proceed to the checkout. On the Delivery Options page you can then select which Mole Avon Country Store you wish to collect your order from.
We aim for your order to be ready to collect the next working day after 9am if ordered before 4pm, if stock is available at your chosen branch. You will receive an email when your order is ready to be collected and you will have 7 days to collect your order once it is ready.
Payment for Click & Collect orders will be taken at the tills in your local store on collection. Mole Avon account holders will be able to receive their discount and book the order to their account if required.
Returns
If you wish to return an item for any reason, you can either take the item(s) to your local store or send to:
Mole Avon Country Stores
Online Returns
Joseph Locke Way
Crediton
Devon
EX17 3FD
Please note any postage costs incurred when returning your item(s) will be at your own cost except in the case of faulty item(s).
If you wish to return an item that you ordered with Click & Collect, please take the item(s) to your local store along with your till receipt. Please note the confirmation email is not a receipt.
In order to receive a refund or exchange you must:
Provide proof of purchase for the item(s) being returned.
Return the item(s) within 28 days of being delivered to you.
Return the item(s) in a resellable condition with its original packaging unless faulty.
Please note there are some items which can not be exchanged or refunded (unless faulty) due to being perishable or for health and safety or hygiene reasons. This includes animal food, animal health products and protective clothing. Please contact us if you are unsure.
Faulty products can be returned for a full refund. Alternatively you can contact us by emailing web@moleavon.co.uk with a photo of the product as well as any documentary evidence for your claim or call 01363 774940.
If you have any queries relating to Delivery & Returns please contact us on 01363 774940 or email web@moleavon.co.uk.
Call to order
Call us now for the best price on 01363 774940.
Collection Only
This item is available for collection only.
You may also like...
People who bought this also bought...
---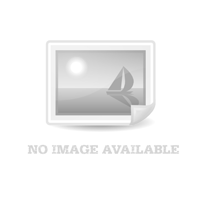 ---