---
---
DIGICUR ADVANCED 25LTR PROGIENE
Highly concentrated footbath for cattle and sheep, with a unique blend of glutaraldehyde, copper and zinc for effective and long lasting action - Triple action effect from a blend of glutaraldehyde with copper and zinc- Rapid acting hoof cleaning and disinfection- High levels of surfactants for penetration and long lasting effect
---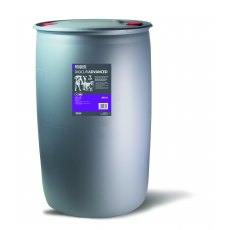 DIGICUR ADVANCED 5LTR PROGIENE
Highly concentrated footbath for cattle and sheep, with a unique blend of glutaraldehyde, copper and zinc for effective and long lasting action - Triple action effect from a blend of glutaraldehyde with copper and zinc- Rapid acting hoof cleaning and disinfection- High levels of surfactants for penetration and long lasting effect
FOOTCARE & CLEAN 500ML SPRAY
Ritchey Footcare & Cleansing Spray is a general purpose, alcohol based, purple cleansing spray for all animals. 500ml.
---
FOOTMASTER SPRAY 500ML
A concentrated disinfectant spray for the effective control of a variety of livestock foot conditions. Foot conditions in livestock are not only a health and welfare issue but also have a significant impact on growth and production. Prompt and effective treatment at the first signs of a condition with Footmaster will rapidly promote animal recovery.
LOUSE POWDER 350G SHAKER
Ready-to-use permethrin-based insecticidal powder. Combines a rapid knockdown and kill with a sustained residual activity. Especially effective against lice and fleas, it will also kill most crawling and flying insects. For use on hard porous and non-porous surfaces, soft furnishings, pet bedding, skirting boards, inside door frames, animal houses and sheds. 350g shaker.
---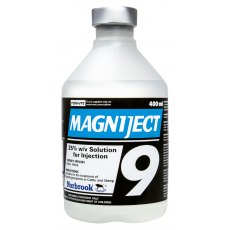 MAGNIJECT NO9 400ML@
Norbrook Magniject is indicated in the treatment of hypomagnesaemia in cattle and sheep.
PEPPERMINT WASH 500ML NETTEX
Low foaming, easy to use and suitable for all livestock and horses. Will cleanse and condition the coat, skin and pores to improve health and appearance. Contains cosmetic grade ingredients.
---
PIG OIL 4.5L NETTEX
Provides a lustrous shine for show animals. Prevents coat staining. Helps tackle problem lice.
SEPTICLENSE WOUND GEL 250ML NETTEX
An easy-to-use aerosol healing spray ideal for treating external wounds, grazes or skin punctures in all livestock, including horses. Infection of external wounds, grazes or skin punctures is a serious risk on farm. Prompt application of Septiclense spray will immediately inhibit any existing or potential infection of wound sites by bacteria and fungi.
---
SURGICAL SCRUB 500ML AGRI
Fast acting, broad spectrum, antimicrobial skin cleansing liquid scrub. Contains a proven bactericide and fungicide which is kind to the skin, and suitable for use all over the body. Surgical scrub can be used for any application where hygiene is of paramount importance; including veterinary pre and post-operative procedures.