---
CHUNKI SAUSAGE ROLL
ESP Standard Centrefeed 2 Ply Blue Dairy Roll are suitable for busy washroom, catering and healthcare environments. Single roll.
TEISEN HOOFCARE GEL 400G
When extra protection is required. Strong black cotton adhesive tape. Moisture and fly repellant. Prevents re-contamination of treated hoof. 25m x 50mm Rolls.
---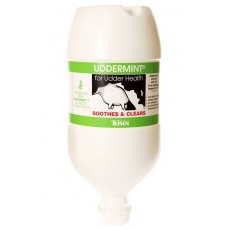 UDDERMINT 2.5L
Uddermint is a liniment cream containing 35% high quality pure Mint oil, blended into a non-greasy quick absorbing udder cream. Uddermint is particularly useful at calving time, where it helps the cow's own self-defence mechanism, whilst soothing and softening swollen udders. Uddermint is the original formulation, has been sold throughout the world for over 20 years, and been used on millions of dairy...