LAYERS PELLET ORGANIC 20KG A&P
Item: 135287-56641
Provides a complete, nutritionally balanced diet, for healthy alert hens

In stock
Product Description
provides a complete, nutritionally balanced diet, for healthy alert hens. Made from quality Non-GM ingredients and with added Omega 3, Natural Free Range Layers Pellets contains no artificial colours and is Vegetarian Society Approved. Boosted with vitamins and minerals, Natural Free Range Layers Pellets provides everything your hens need for optimum health all year round.
Composition & Nurtitional Additives:
Wheat, Wheat Feed, Beans, Calcium Carbonate, Linseed, Maize Gluten, Maize, Grass Meal, Di-calcium Phosphate, Salt, Seaweed, Marigold flowers, Yeast, Fructo-oligosaccharides

Additives (per kg)
Vitamins: E3a672a Vitamin A: 5.5 k iu (as retinyl acetate); E3a671 Vitamin D3: 3 k iu (as cholecalciferol); E3a700 Vitamin E: 20.0mg (as all-rac-alpha-tocopheryl acetate)
Trace elements: 33mg Ferrous Sulphate Monohydrate (E1-Iron); 27mg Zinc Oxide (E6-Zinc); 64mg Manganous Oxide (E5-Manganese); 0.78mg Calcium Iodate Anhydrous (E2-Iodine); 0.33mg Sodium Selenite (E8-Selenium)
Smallholder Range only include natural ingredients such as Marigold leaf for lovely golden yolks and a deep rich taste.

Smallholder Range only source identity preserved (Hard IP) Non-GM ingredients.

Smallholder Range feeds are made from natural ingredients which can result in the feed changing colour slightly through the seasons.
Feeding:
Feed from 16-20 weeks onwards. Provide on an ad lib basis, they will require about 100-150g per hen per day, all year round. Introduce a new feed gradually over 7 to 10 days to help a smooth change over. This feed should be fed with ad lib fresh water and grit should be made available at all times.
For good strong egg shells and optimum nutrition, treats should only be fed in the afternoon, after your chickens have eaten their pellets and no more than an egg cup full for each bird should be given.
Click & Collect
A free of charge Click & Collect service is readily available in all of our stores. This means you now have the option of placing an order online to pick up at your chosen store. When you have selected the item(s) you wish to Click & Collect, add them to your basket and follow the instructions to proceed to the checkout. On the delivery options page you can then select which of our stores you wish to collect your order from. We aim for your order to be ready to collect for your chosen collection date/time, if stock is available at your chosen store. You will receive an email when your order is ready to be collected and you will have 7 days to collect your order once it is ready. Payment for Click & Collect orders will be taken at the tills in your local store upon collection. Mole Avon account holders will be able to receive their discount and book the order to their account if required. If you require any help or have any questions please don't hesitate to contact us via web@moleavon.co.uk or 01363 774940.
Delivery Information
Delivery is temporarily unavailable. Please bare with us whilst we update our website. Alternatively you can order for Click & Collect from any of our stores. Please contact us via web@moleavon.co.uk or 01363 774940 with any questions you may have.
Collection Only
This item is available for collection only.
People who bought this also bought...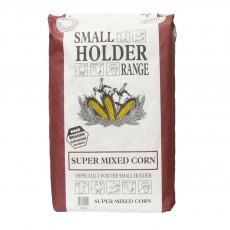 ---