---
BEEFRITE 40 PELLET 25KG CMC
Contains concentrated levels of protein and minerals to provide a balanced rations when mixed with cereals up to 25% inclusion.
---
---
CMC CALF ACCELERATOR 25KG
A highly palatable nut, coarsely ground including flaked peas, locust beans, linseed and flaked maize for all of the benefits of a coarse mix in a uniform nut.
---
---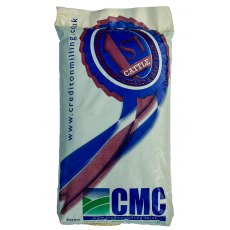 YIELDWELL 18 25KG CMC
A high quality, hi starch feed with all the eseential nutrients designed for Dairy cows.