---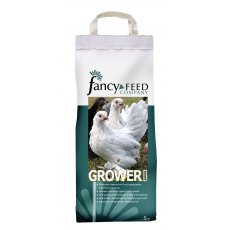 GROWERS PELLETS 5KG FANCY FEED
Specially formulated to provide a complete balanced diet for all types of growing poultry, ducklings and goslings. Fed from 6 – 8 weeks of age to 18 – 21 weeks. Quality protein provides essential amino acids to support rapid muscle, tissue and skeletal development as the bird grows. Highly digestible cooked wheat helps meet the increased energy requirements of the growing bird. Fully balanced...
---
VERM-X HORSE & PONIES 250G
If your birds are kept free-range their drinking water can be hard to monitor, in this situation the pellets offer a great alternative as they can easily be mixed into feed. Our pelleted form is also popular for adding into grapes and feeding directly. Verm-X Poultry Pellets Composition: Wheat Meal, Wheatfeed Meal, Limestone Flour, Garlic, Cinnamon, Common Thyme, Seaweed Meal, Sunflower Oil, Nettle,...